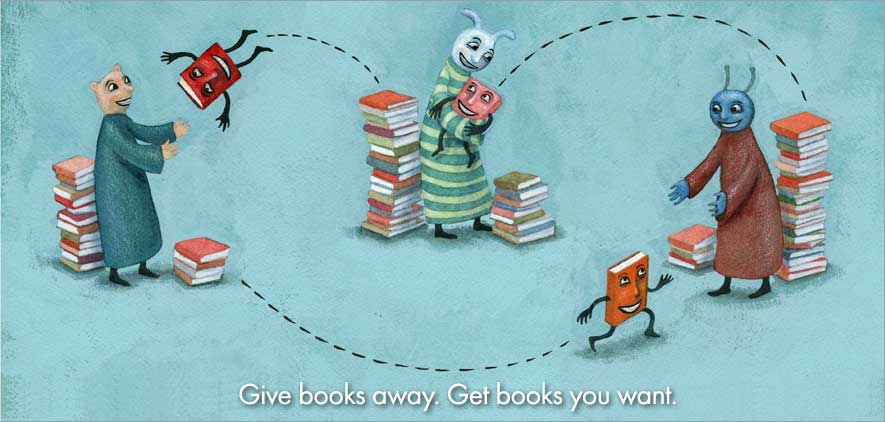 Last week we told you all about the free libary of digital books. But this beats it hands down.
If you're a more hands on reader then you should check ou this site where you give away books you dont want and get the books you do.
It's alot easier than Amazon mareket place.
Click here to visit
book mooch